29 Jul

Enduro tour Greece early booking offer

Are you ready for a unforgettable enduro tour in Greece? Enduro Greece is now offering a discount, if you book before 30/08/2022.

Not in the mood for more boring routine days? Are you down to ride hard enduro through some breath-taking sceneries and in some cases through streams and rivers, a lot of high altitude passages, hard trails, supported by experienced guides who will lead you through some unbelievable places ?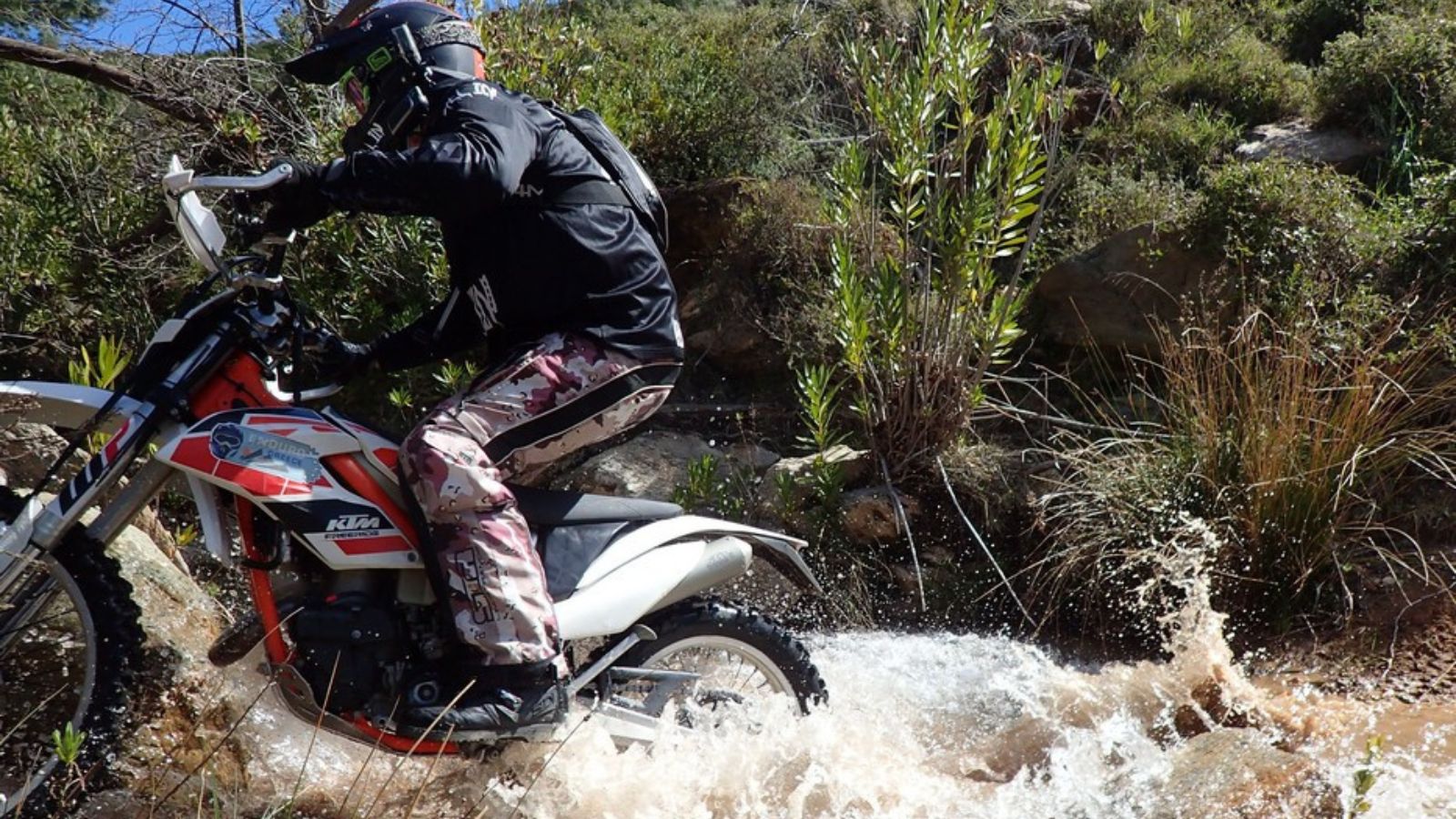 Then come with Enduro Greece on an unforgettable enduro tour experience in Greece! We offer guided off-road motorbiking tours, hard trails, exciting adventures and breathtaking landscapes, riding in different terrains such as mud tracks, gravels, rocks, fast or slow, to take the landscape and all its rich culture and nature, as well as amazing sea views.
We offer rides through rivers, waters and lakes while making the most of different terrains and different difficulty levels! Discover the magical mountains of Athens, Sounio, Edipsos, the landscape of Pelloponissos, Evia island, Kalampaka as well as the numerous surrounding hills and mountains and the impressive Greek ancient monuments!
Enduro tour Greece
Enduro Greece offers you the perfect service for your Enduro Tour in Greece! Book with us your personal Enduro Tour Greece in the Greek Mountains depending on your choise with a professional service, local guides, hotels and the latest Enduro bikes from KTM (2018-2022).
Greece is a must-have-been location for enduro tours because it combines the view of ancient historical monuments as well as breathtaking sea-views, really nice small cities with natural hot springs and really nice and welcoming people.
In addition to the offroad experience, enduro tour in Greece will combine both adventure and a touristic point of view in addition to luxury accommodation, cultural diversity and traditions, and of course the richness of Greek gastronomy, providing unforgettable holidays near the sea.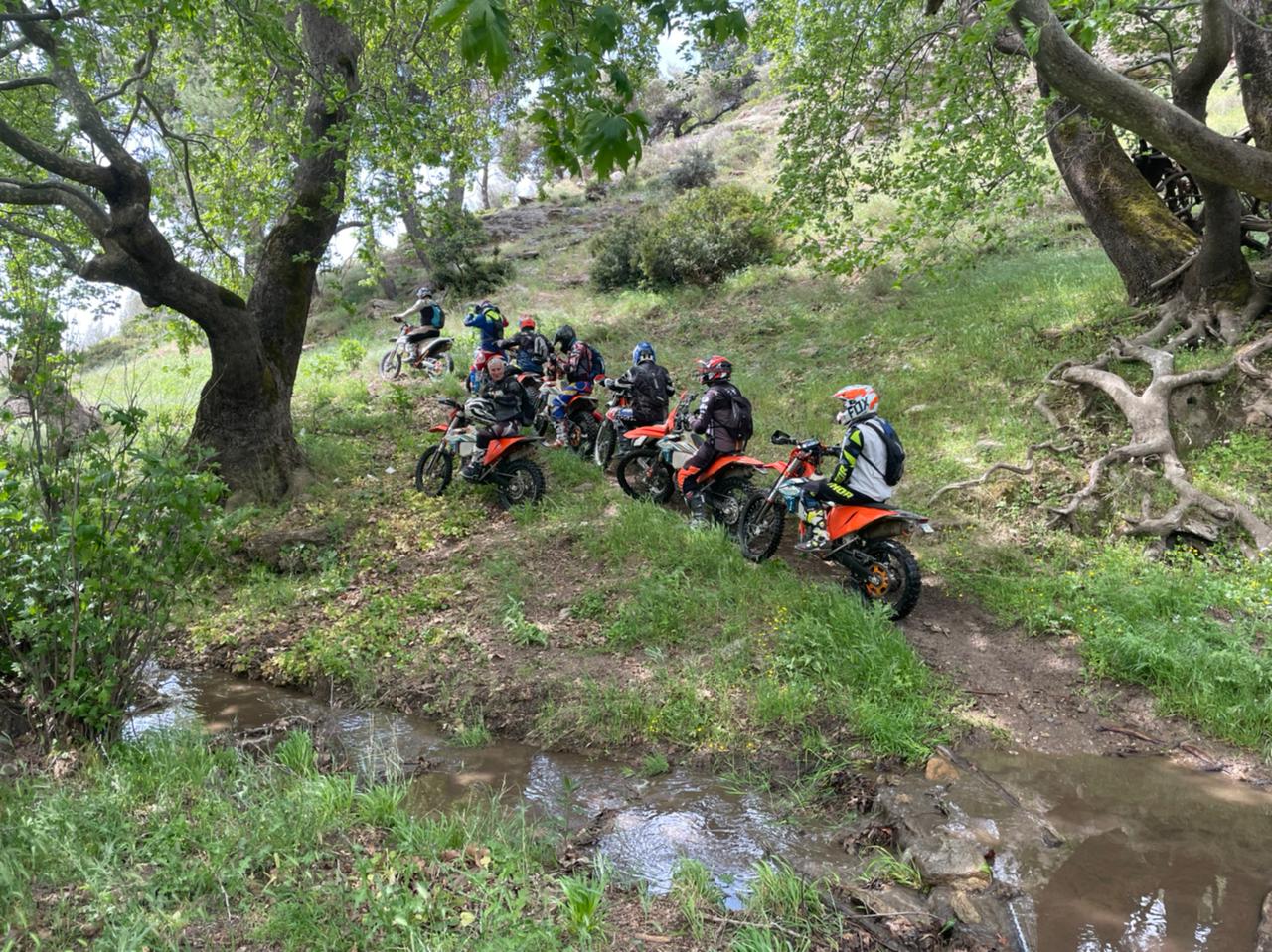 Enduro Greece will guide you on single trails, hard trails, rocky trails, in small creeks or over smooth ridges through the wilderness of the Greek Mountains like Mount Parnassos, the famous ancient sanctuary that was and is famous because of Pythia, the high priestess of the Temple of Apollo at Delphi who also served as the oracle, also known as the Oracle of Delphi.
You will never forget the adrenaline highs you will get riding our KTM bikes and this will clearly be an unforgettable enduro tour adventure!
Our Enduro Tour Greece is the perfect choice for all riders who love the initially Enduro riding and ride bikes daily.
Our tours in Greece start again from September!

If all of the above is not enough,
Enduro Greece is now offering a 10% discount if you book before 30/08/2022. Click on the links below to select the best fit for your enduro tour!
For Enduro tours booking click here Enduro tour greece!
For adventure Enduro tours booking click here Adventure enduro tour greece!